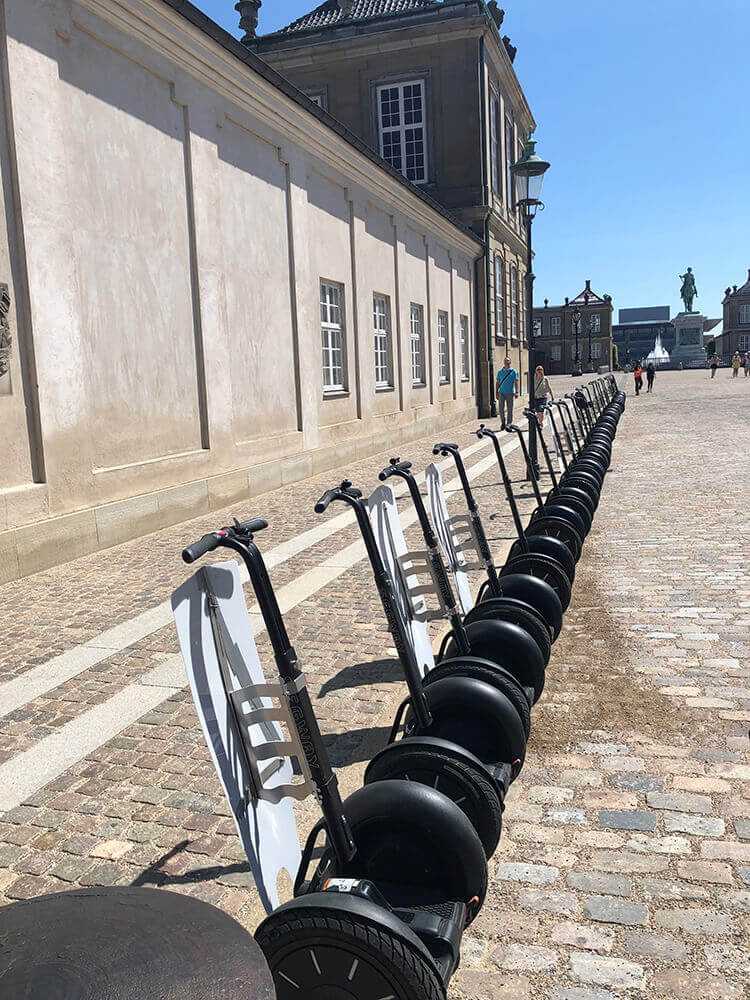 WANT A TOP-NOTCH SEGWAY EVENT?
Then look no further – we can easily be your one-stop shop for your entire day or just a few hours of fun.
We can be as involved and creative as you wish us to be. Keep reading to see how we can make your event with Segway Cruise Copenhagen Tours & Events memorable!
Our many 5* testimonials directly from our Segway Event clients can attest to this statement.
EVENT IDEAS
Segway Cruise Copenhagen's Tours and Events Team does everything from team-building activities, fun-games, obstacle courses, treasure hunts and much more! We can also tailor-make different sightseeing tours – all on our latest 2017 Segway models of course.
You will not find a larger fleet of the latest models with any other Segway-provider.
Because we've done corporate events from 4 to 400 people you will be in the hands of a company you can trust. We are known to be flexible and creative and can come up with an entire program for you. Take the pressure off being the appointed planner and let us do this part for you. Our solid experience in managing entertaining events will not let you down.
GET IN TOUCH
We always answer within 24 hours. Please remember to check your spam folder for replies.
PREVIOUS EVENTS
We can do your next corporate day-out at our store on Langelinie Pier where we use our spacious outdoor training ground to serve as the event location.
If you prefer we can also come to your chosen event space in Copenhagen or elsewhere in the country
Indoors with fun games 

Outdoors in parking lots or large grass fields with various games 
We for example work closely with:
Dyrehøj Vinyard (northern part of Kalundborg Fjord) where we arrange tours in their vineyard led by the owner followed by a superb wine tasting in their beautiful surroundings.
Julian Group who has a range of great venues and locations throughout Copenhagen
Tivoli Conference Hotel from where we can arrange tours and already have a set route ready for you! 
Kokkedal Slot, a high-end boutique hotel in the Northern part of Zeeland, where we arrange great tours through the forest, the coastal line with a small break mid-way at Rungsted Havn. 
EXCLUSIVE TO SEGWAY CRUISE
If you are one of those groups who have booked a 3 HR Segway Tour with us, we can on this tour arrange for a food-stop at the latest Food Island to arrive in Copenhagen; "Reffen" (the latest gastronomic initiative in Copenhagen). This could be a great addition if you book a custom tour that includes Christianshavn.
BOOK A BIKE / RICKSHAW ON THE SIDE!
If there are participants in your group who can not or do not want to ride a Segway, we offer you a fun solution: Book the Segway rides for the ones who are up for it and we will arrange chauffeured Rickshaws to drive alongside the tour – or you can do like the locals and we can arrange for electrical bikes. We need at least 48 hour notice to make these arrangements and will promptly get back to you.
This has proven to be a fun solution for several of our guests!
A SMALL SELECTION OF OUR CUSTOMERS: